WELCOME TO PURPLE SERVE
WEB DESIGN, WEB HOSTING & SOCIAL MEDIA CUSTOMISATION
WHY CHOOSE PURPLE SERVE?
At Purple Serve, we understand how a dynamic and professional looking website can really make a difference to your business.
Which is why we specialise in website development for small businesses who want to harness the power of the internet in connecting to potential customers 24/7. We can create beautiful and responsive websites which are as unique as you and as professional as your business.
We also provide domain registration and a professional web hosting service which is amongst the cheapest in the UK!
With our extremely low prices, it means we can create a professional looking website at a price that is affordable by small businesses. Unlike some web design companies, our pricing structure is clear, open and with no hidden costs. Which means you get an honest, straightforward and professional web design service at a great price.
We aim to serve our customers as a single point of contact for all their online needs.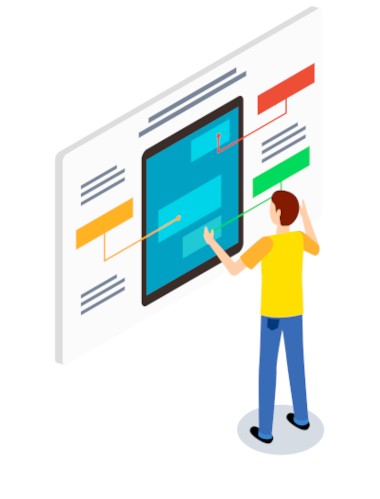 OUR SIMPLE DESIGN PROCESS

Visual Design
Using a wireframe we will create a mock-up of what your website will look like. This is in the form of a single page so that we can make quick and easy revisions if required.

Development
We will get to work on building the website using the latest web technologies and search engine friendly procedures to ensure superb quality and easy accessibility.

Testing
We will upload the entire website as sub-domain on the Purple Serve web hosting server where only internal audiences and anyone you share the link with can view it.

Launch
We will setup your web hosting account, register any required domain names, upload the finished website to your webspace and then you're ready to roll.